2023 & 2024 Adventure, Dual Sport Motorcycle Events, Rides and Meets
— Adventure and Dual Sport Motorcycle Events, Meets & Rides.
Calendar by WorldCrosser – your Adventure, Dual Sport and Overland MC Resource.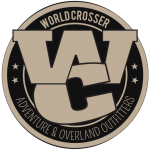 We do our best to keep info accurate and current but you should always check with the event administrator for the latest and most up to date details and specifics for any of these events, rides or meets — this site should be only be used a a reference to find great ADV rides and events. Remember to use the event organizer's website to confirm any details and/or ask any questions that you may have.
Thank you & enjoy!
Are you aware of an ADV / Dual Sport Motorcycle Event, Meet or Ride that we should be publishing?  If so, please let us know – Click Here!