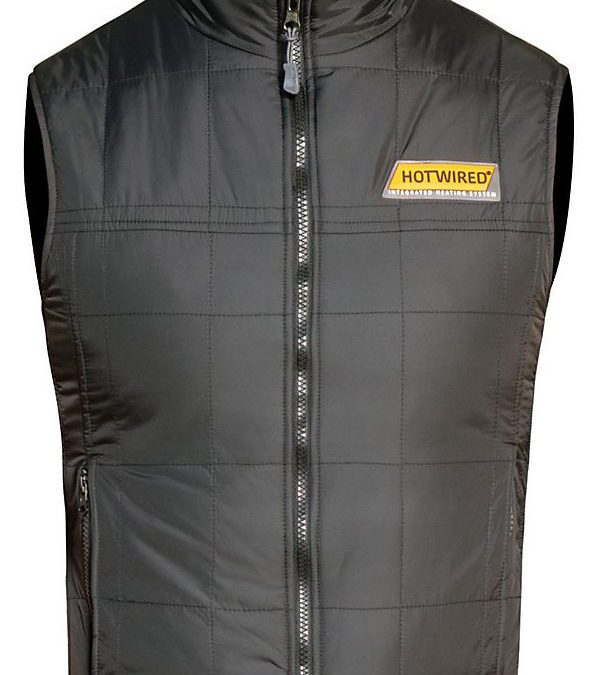 When considering heated gear for you overland motorcycle trips, you need to take into consideration the type of weather you may encounter and your threshold for cold. Some rider like a full heated jacket, arms and all, while other feel that is overkill and cumbersome. Many rider opt for middle ground and use a heated vest – this is probably the most popular heated item sold for riders.
Now some of you rich fancy folk have heated grips, so no need for heated gloves for you. But some of us don't have all those bell and whistles, so an alternative to buying and installing heated grips, you can simply get some heated glove. If you are taking this router, then you should get the full heated jacket and they "daisy" chain on to the jacket for power/heat.
If going to Alaska, you may want the whole setup- gloves, jacket, pants, socks and insoles. You can get it all but it will add up in cost.
Gerbing, Firstgear, Tour Master and Mobile Warming are some of the big names in heated riding gear, and CycleGear has their own line of heated motorcycle gear as well under the Sedici name.
<iframe style="width:120px;height:240px;" marginwidth="0" marginheight="0" scrolling="no" frameborder="0" src="//ws-na.amazon-adsystem.com/widgets/q?ServiceVersion=20070822&OneJS=1&Operation=GetAdHtml&MarketPlace=US&source=ss&ref=as_ss_li_til&ad_type=product_link&tracking_id=worldc05a-20&marketplace=amazon&region=US&placement=B005OLNXRM&asins=B005OLNXRM&linkId=3733336554bdfb508c81e26f45060920&show_border=true&link_opens_in_new_window=true"></iframe>
<iframe style="width: 120px; height: 240px;" src="//ws-na.amazon-adsystem.com/widgets/q?ServiceVersion=20070822&OneJS=1&Operation=GetAdHtml&MarketPlace=US&source=ss&ref=as_ss_li_til&ad_type=product_link&tracking_id=worldc05a-20&marketplace=amazon&region=US&placement=B000VSS288&asins=B000VSS288&linkId=3e85da0bb9c04d0ea0002e062de4e24f&show_border=true&link_opens_in_new_window=true" width="300" height="150" frameborder="0" marginwidth="0" marginheight="0" scrolling="no"></iframe>
<iframe style="width: 120px; height: 240px;" src="//ws-na.amazon-adsystem.com/widgets/q?ServiceVersion=20070822&OneJS=1&Operation=GetAdHtml&MarketPlace=US&source=ss&ref=as_ss_li_til&ad_type=product_link&tracking_id=worldc05a-20&marketplace=amazon&region=US&placement=B008R0ZOVU&asins=B008R0ZOVU&linkId=8b24551a04d633c3bcef00e08ac56619&show_border=true&link_opens_in_new_window=true" width="300" height="150" frameborder="0" marginwidth="0" marginheight="0" scrolling="no"></iframe><!-- [et_pb_line_break_holder] -->
<iframe style="width: 120px; height: 240px;" src="//ws-na.amazon-adsystem.com/widgets/q?ServiceVersion=20070822&OneJS=1&Operation=GetAdHtml&MarketPlace=US&source=ss&ref=ss_til&ad_type=product_link&tracking_id=worldc05a-20&marketplace=amazon&region=US&placement=B00EZWQKMQ&asins=B00EZWQKMQ&linkId=2DT5ZC5BJDCQ3OSP&show_border=true&link_opens_in_new_window=true" width="300" height="150" frameborder="0" marginwidth="0" marginheight="0" scrolling="no">&amp;lt;br /&amp;gt;</iframe>