Overland Books
Dual Sport Adventure Motorcycle Books
There is nothing like sitting down and reading a great book, especially when it involves Adventure motorcycles, traveling and overlanding!
Here are some great adventure motorcycle classics, as well as some other titles revolving around ADV and dual-sport motorcycling riding, travel, camping, and related topics that fit the adventure spirit, travel, and overland motorcycle realm.
Take a look and see what sparks your interest, so after a long day's ride, you can kick back with a good read.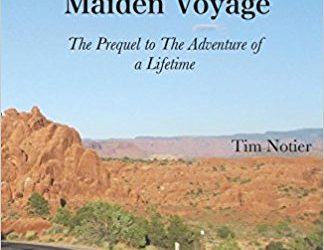 The author Tim Notier is the real deal, riding his motorcycle around and living in the spirit of true adventure traveler. Now you can live vicariously through Tim while reading his book and enjoying the trials and tribulations. Transitioning from a cruiser to...