Adventure bikes have a low cost alternative thanks to China and the California Scooter Company (CSC).  CSC's RX3 is a 250cc adventure motorcycle that looks similar to ADV bikes that cost 3 times the amount!  But it is also 3 times less the engine displacement as well and I'd have to assume the quality would be a little cheaper, but I do not know and just making some assumptions. The RX3 is water cooled, Delphi fuel injection (which is US based company – FYI), adjustable suspension, hard luggage/panniers, skid plate, crash bars and much more. Now since is a 250 it only goes atop speed of 84mph, to some that may be a problem to others it may be fine. Remember though what it lacks in speed it makes up for with it light weight. Check out their site there have already been some people taking these on some decent adventures, so don't disregard this bike so fast. The RX3 comes standard with a lot of accessories or farkles already, for example– crash bars, adjustable suspension, panniers and top case, dual sport tires, engine guards, and even a skid plate. As well as, they offer and number of add-ons and upgrades you can add to the bike, like a centerstand, handguards to name a few.  So take a look!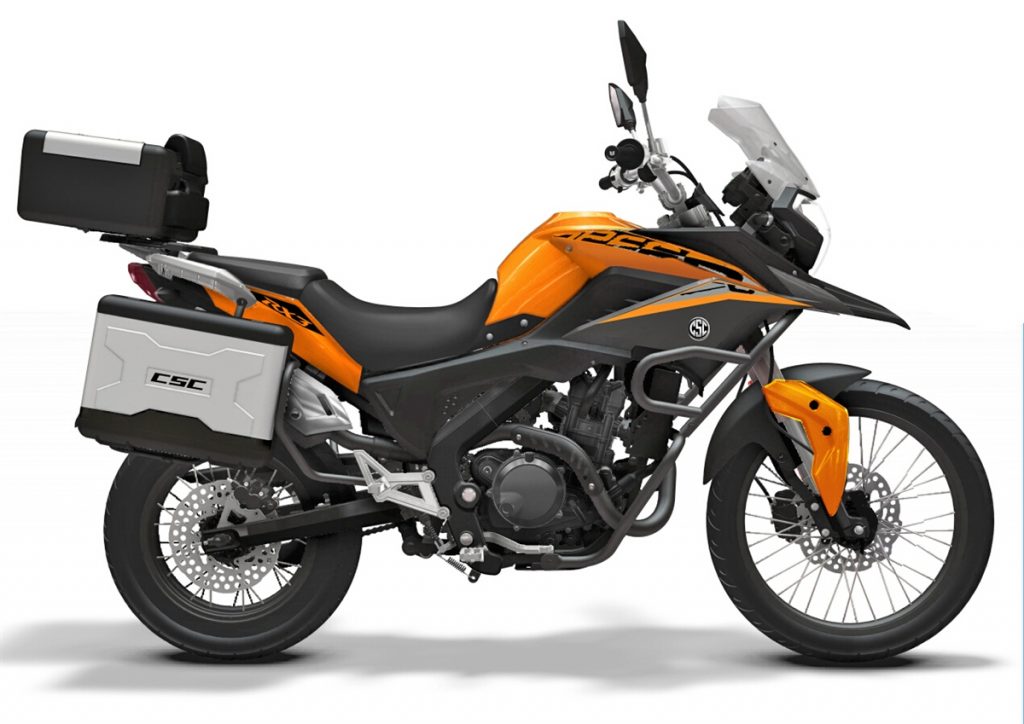 Check out some more specs on their website.
Click here.
—
And check our ADV motorcycle specs sheet here too.