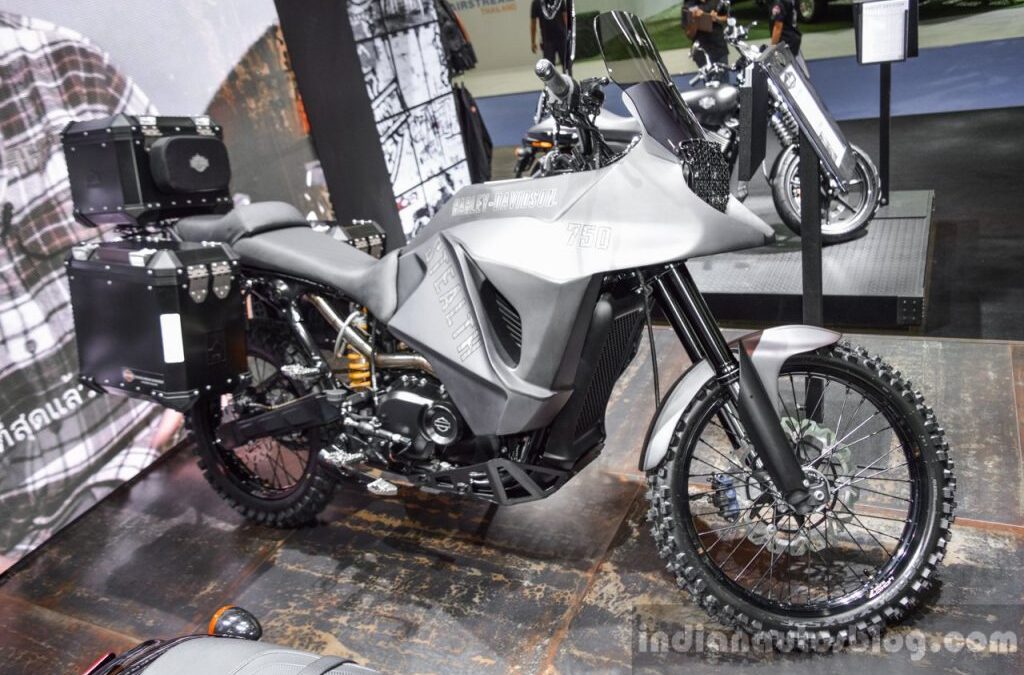 Harley Davidson 750 Stealth Dual Sport / Adventure Motorcycle is possible, but is it likely?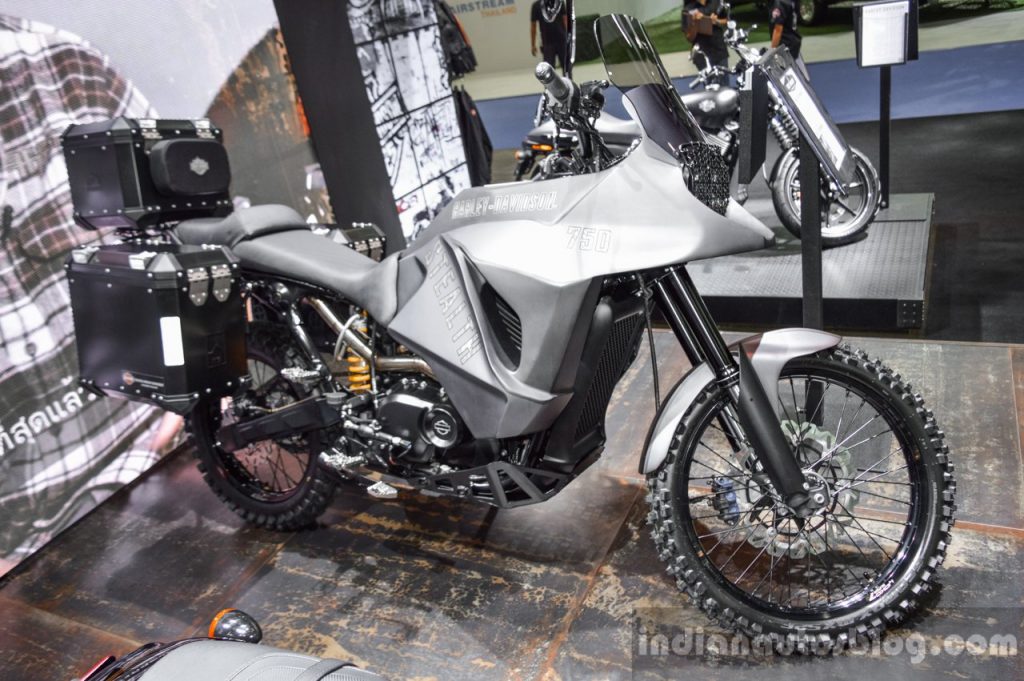 At this years annual 2016 Motorcycle show in Bangkok there was an "adventure" looking Harley, that right Harley Davidson! The Harley Davidson 750 Stealth – This bike was designed and built by Richy Wilson who is the co-owner of Richo Harley-Davidson (which is a dealership) in Chiang Mai, Thailand.
So did Harley Davidson Corporate approve this or is this just a one off bike this dealer was playing with, I guess time will tell. But anyway take a look at the pictures. It appears to be a nice blend of dual sport and Adventure bike, nice knobby tires, love the black rims.
It was touted as "built for the new generation of Harley enthusiasts" and has some off road adventure specs.
Specs:
Ohlins motocross front fork
Monoshock suspension
Dunlop motocross tires – 21-inch in front and 18-inch in the back
Spoke black wheels
Aluminium fuel tank
Twin LED Daymaker headlamps
Dual exhaust,
Large side panniers and a topcase
I hope Harley give this bike some consideration, as not everyone wants just to cruise. Come on Harley!!!
Awwesom pictures are from indianautosblog.com