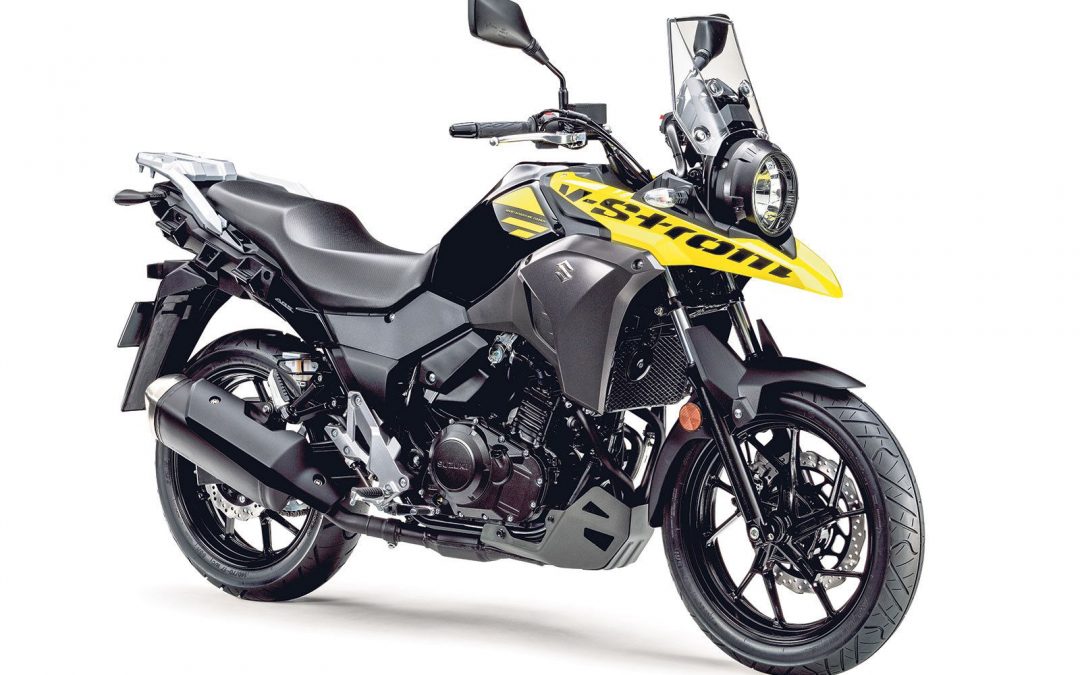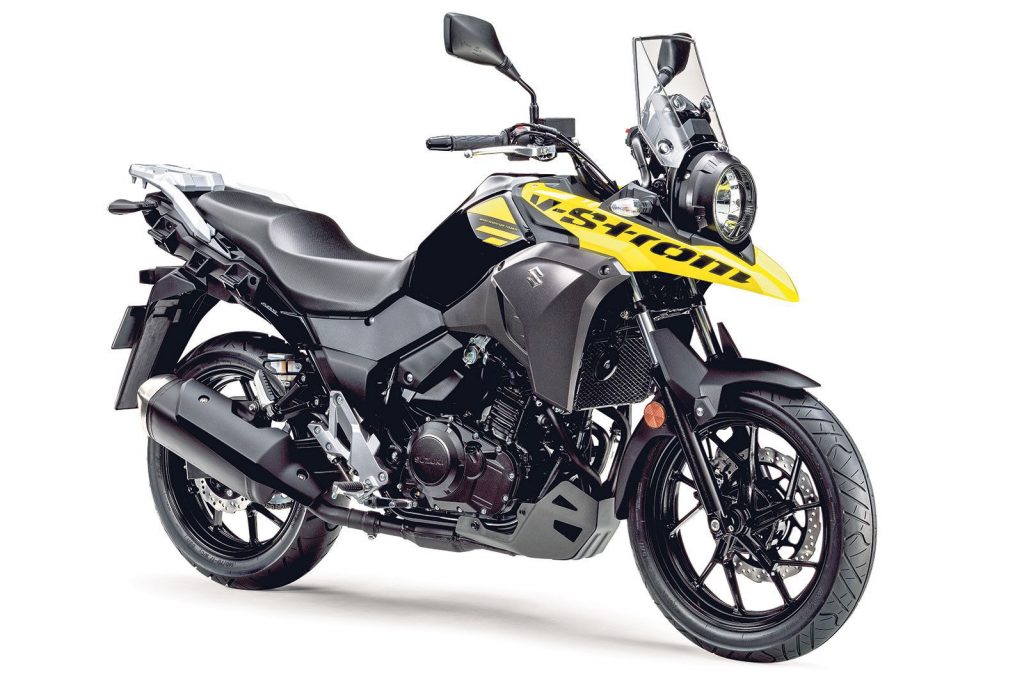 Another entry level ADV bike is hitting the market, the Suzuki DL250 better known as the V-Strom 250.
The first thing I noticed was the very cool round front headlight, kind of Dakar or Rally inspired feel to it, in my opinion it really makes the bike.  This ADV bike will get awesome gas milage, 300 miles to a tank of gas, have ABS and a low seat height of 31″
This bike is following the light weight Adventure bike trend in the industry.
See Kawasaki Versys X-300, BMW G310 GS, and the Honda CRF250.
It is not yet available here in the states, but we are hopeful on this side of the pond.