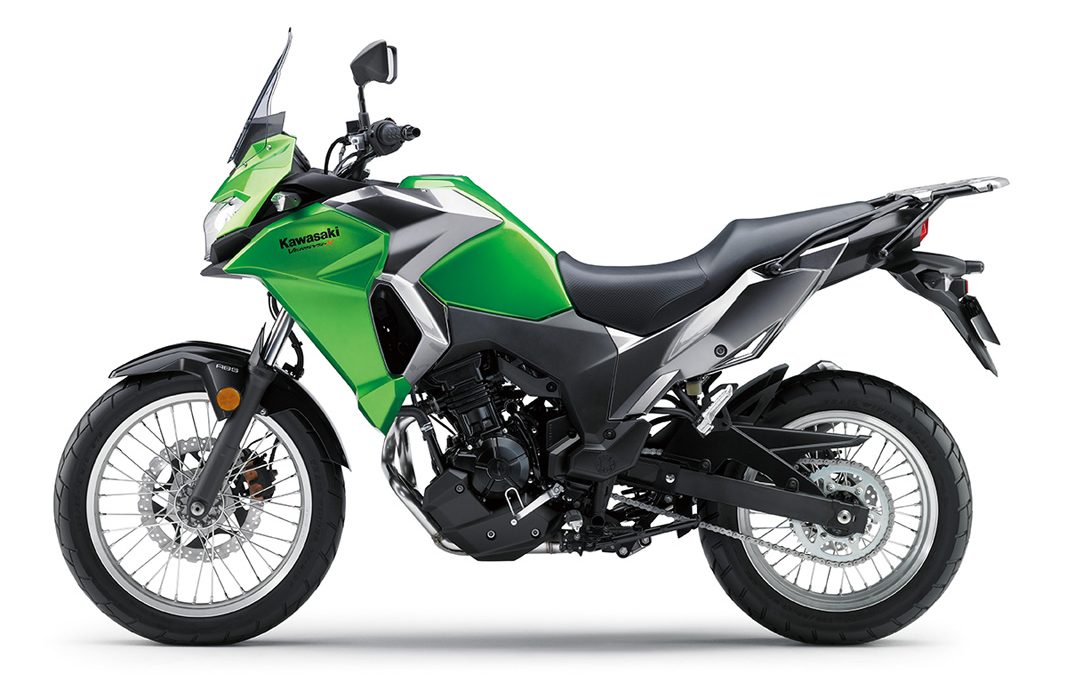 Kawasaki's Versys adventure motorcycle line is one of the most underrated ADV lines. This Versys line simply doesn't get enough credit nor attention for some reason, they are all around great adventure bikes that are offered at a very practcal price point. Now with the new addition of the X-300, it shows Kawasaki is serious about their adventure lineup keeping their Adventure line up in tune with the ADV market trends.

The new X300 comes in Kawasaki lime green and gray or metallic gray and flat black.

Starting at $5699 for ABS model is is great deal, so keep an eye out for these cool 300cc adventure bike on your local dealer's showroom floor.

This could be the best entry level adventure bike for 2017!