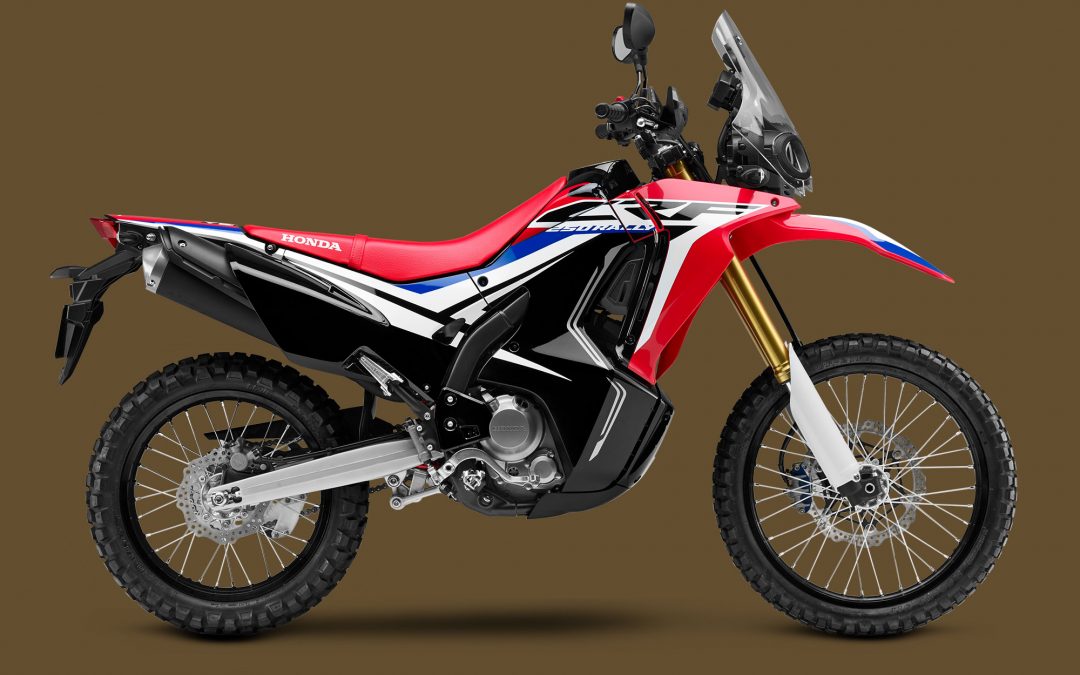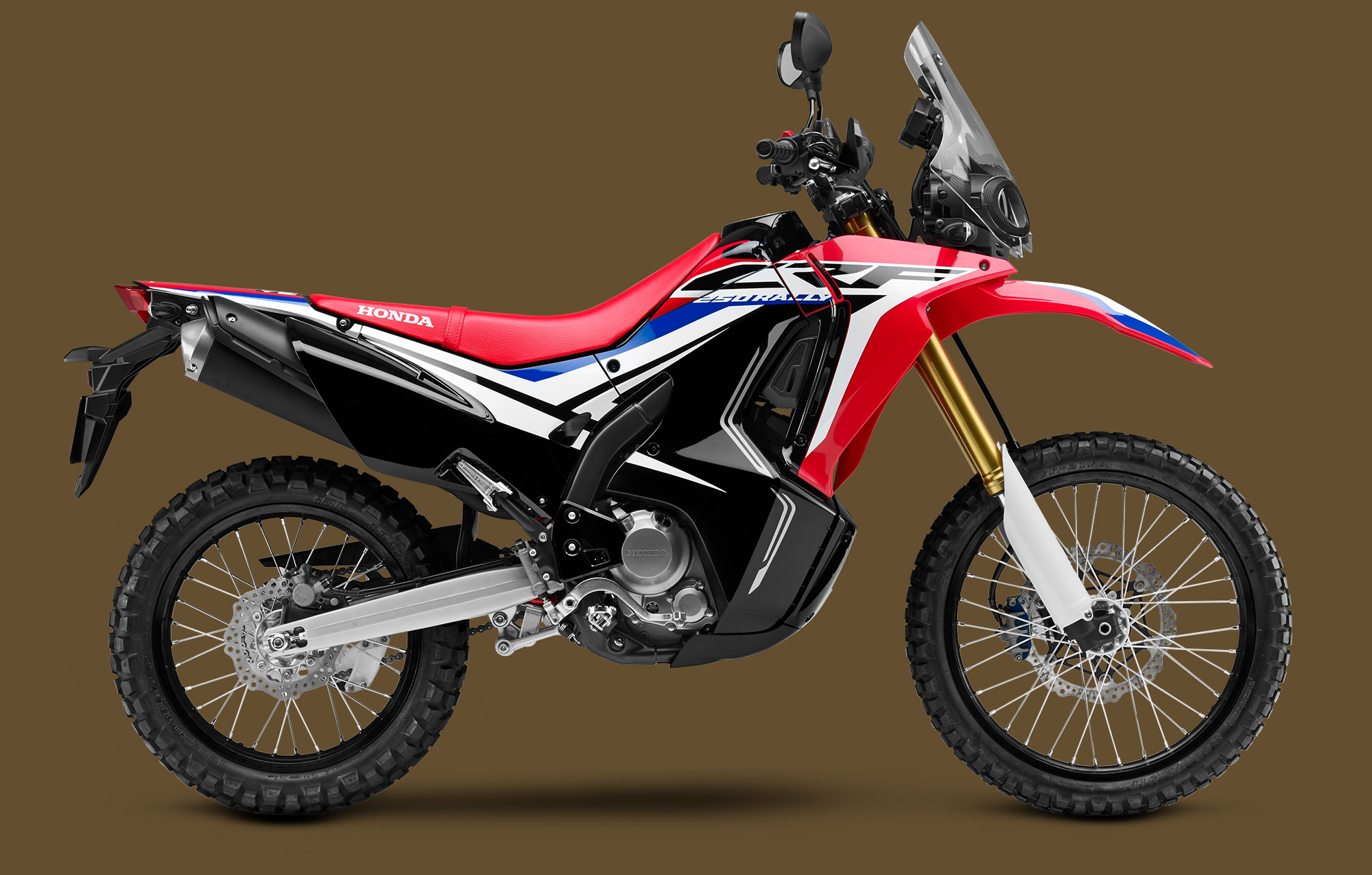 A big "Thank you" to Honda for taking a renewed interest in the Adventure motorcycle market. This was a concept vehicle at the Osaka Motorcycle Show 8 months ago that we are so glad they produced. This is another example of a great dual sport adventure bike that is obviously based on the 250L, which has some upgrades this year as well, but the Rally version has cool black wheels, a longer suspension, larger front disc brake and ABS. Also the 2017 Honda CRF Rally will have some protective plastics, larger fuel tank, windscreen, and will be available this March 2017 in Red, Black or White. Pricing starts a $5899 for Rally.
Now we just need a adventure dual sport 450 and 700 from Honda! ; )
Here is the standard CRL250L, which is $800 less than the Rally version.