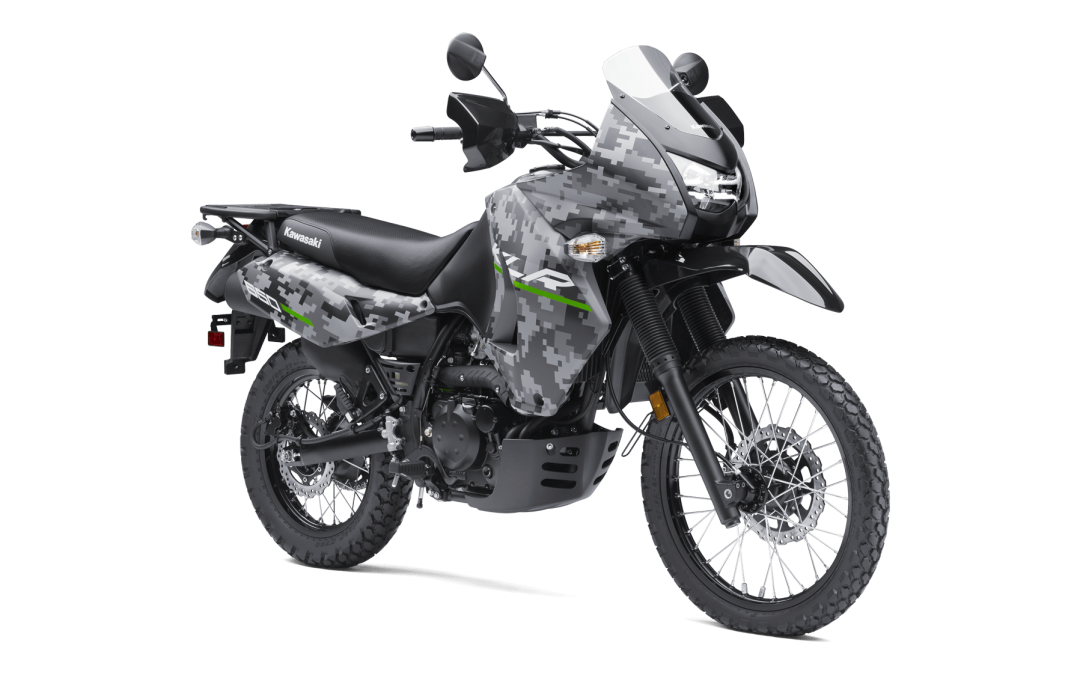 New for 2016: Kawasaki has introduced the KLR 650 CAMO Version!!
Thanks Kawasaki for introducing a cool dual sport to the mix of adventure motorcycle market. The KLR is a staple in the industry and has a huge fan base of adventure riders and I'm really glad they are keeping it fresh, functional and still relatively simple. First off the digital camo graphics look just awesome and is one bad ass dual sport bike.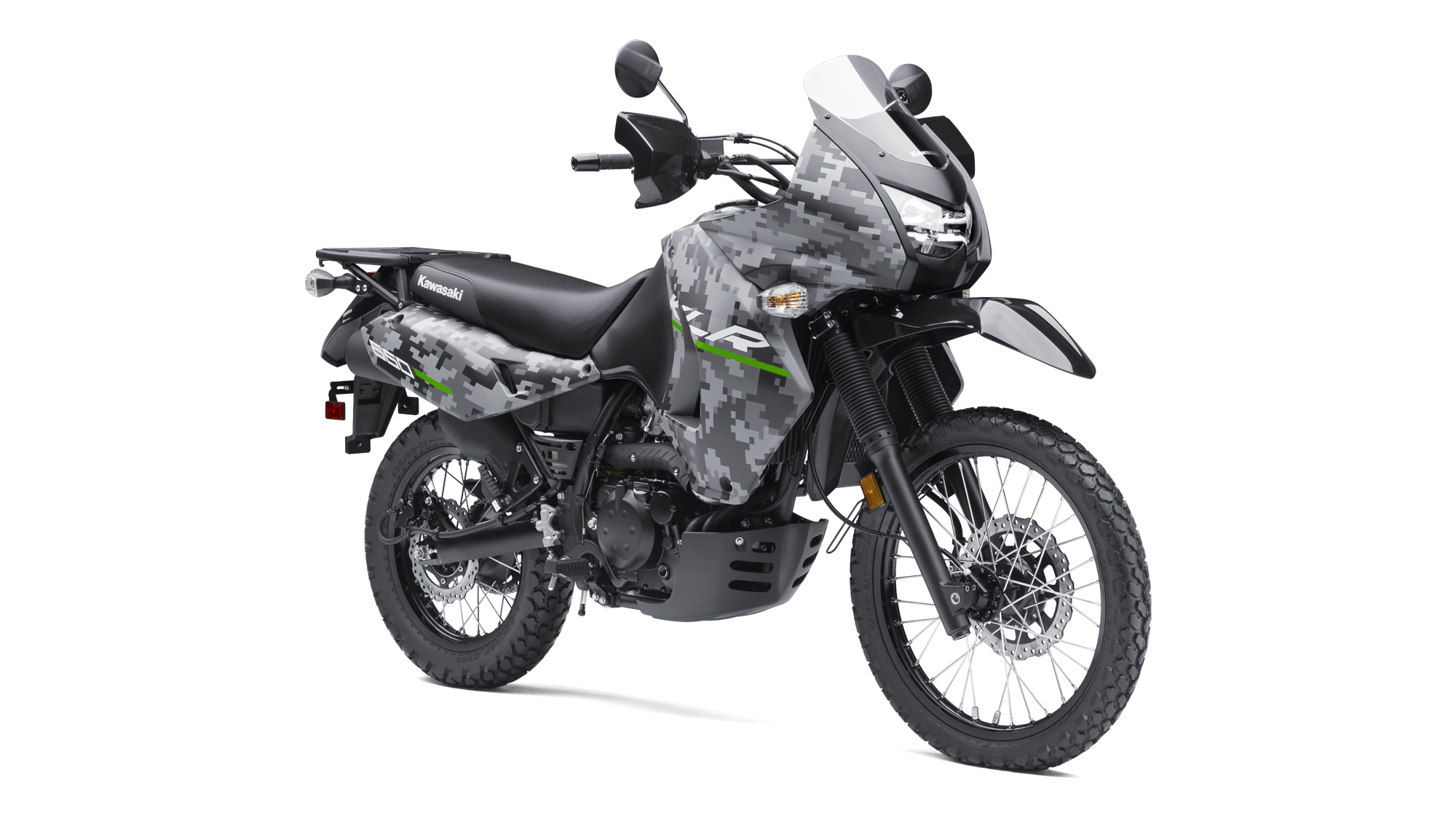 Okay for some specs on the Camo KLR650:
651cc, which is the same for this bike
Nice tail rack
21′ front wheel
6.1 gallon gas tank
fair windscreen – they advertise it as large but I'm not so sure – I'll have to ride one!
41mm telescopic fork
and of course the Matrix Camo Graphics option for $300 extra
Check out more specs in WorldCrosser's Bike list or check out:
Kawasaki's Webpage on their new dual sport adventure bike.
---
Kawasaki offer a few farkles for it's Camo KLR:
Panniers / top case, Cool trans handlebar bag and Trans Tank bag too

Here is link to OEM Kawasaki KLR accessories.
---
Now what is the difference between the KLR650 and the KLR650 Camo?
Just the color / graphics? I did a side by side on the specs and don't see anything that make the Camo version any different. Please reply below and let me know what I'm missing, if anything.
Camo seems to be the coolest color but Kawasaki alos offer this bike in – Candy Lime Green & Ebony colors as well.
Thanks!