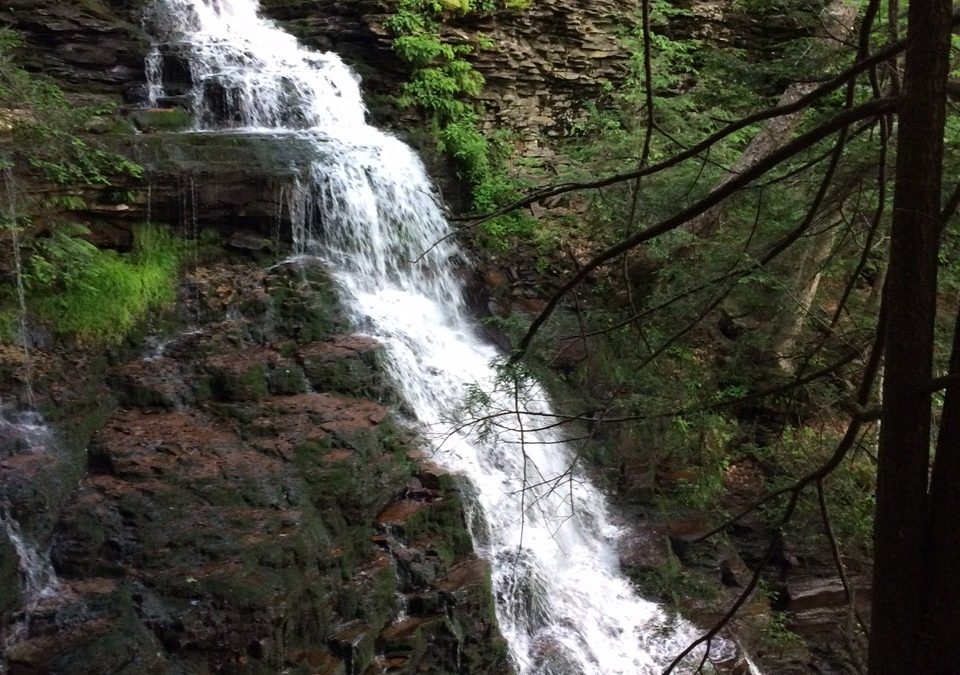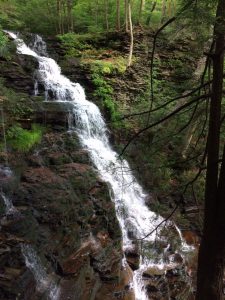 Ricketts Glen State Park is a great place ride your motorcycle to in Pennsylvania. There are some awesome windy roads and great mountains to go up and over. After a day of riding around Benton PA, you have to camp out at Ricketts Glen, they have very nice facilities and best of all a great hike where you will see some beautiful waterfalls.
It is best to make a reservation online prior to just heading up there as they can fill up fast. There is a nice large lake, which as of summer of 2015 was drained for maintenance, so please check if this is important to you. But even if lake is not there you will hike the waterfalls and love your time at Ricketts Glen.
[mapsmarker marker="4″]
22 Waterfalls you can walk around a nice trail to check out.
The forest service puts on little events and info seminars or walks to educate – a great little amenity
Pick up Wood before you get to camp as it is not available there and you are no around the corner from well, anything.
245 Acre lake
Cabins can be rented as well.
It is a great destination to ride to, there are also snowmobile trails too, so I would assume you can ride your adventure dual sport bike during the warm weather there, but I did not get a chance to check them out.
Couple tips:
Cell service is very spotty or nonexistent in the park.
There are supposed a lot of bears in the area- although I did not see one.
Here is a link to PA state park info – Click here
Thanks for reading and ride safe!!