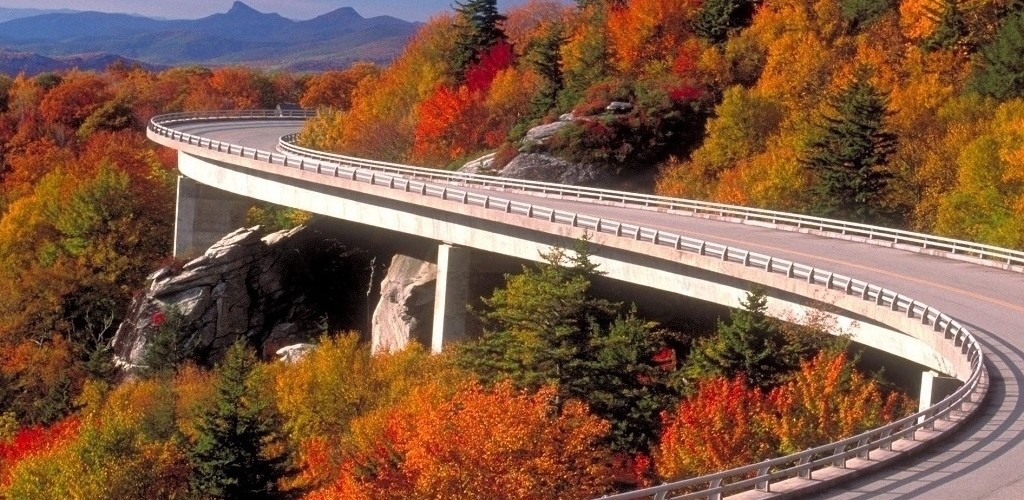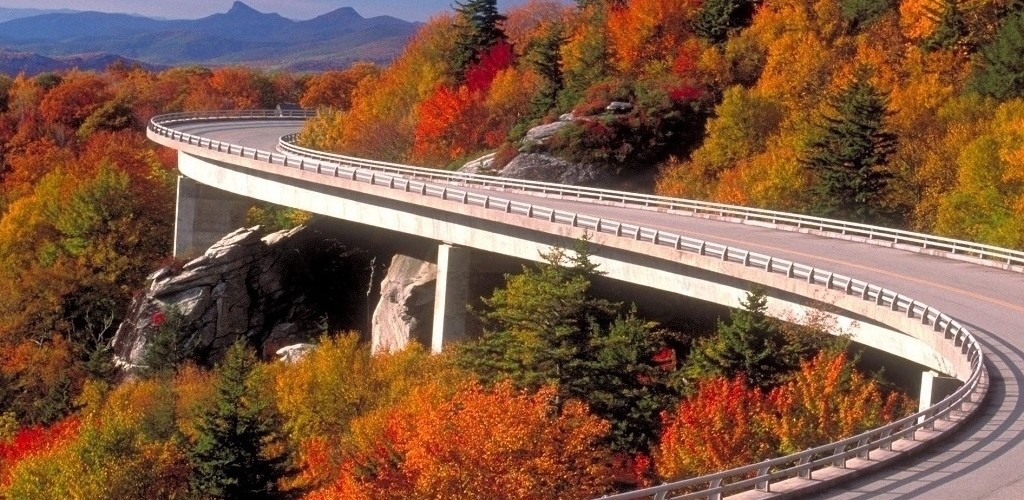 The Blue Ridge Parkways has been coined by some as "America's Favorite Drive". 
Your can ride the Parkway from Shenandoah National Park in Virginia down to the Great Smoky Mountains in North Carolina. You will experience some great roads, some great views, some great towns, and of course great people. There are so many great towns to see that you would probably want a week or two to ride this great road.
[mapsmarker layer="1″]
[mapsmarker marker="5″][mapsmarker marker="6″]
Here is a list of some great places you can stop on your ride: (these are taken from http://www.blueridgeparkway.org/ which is great resource for planning your ride.
Here is mobile app to help you experience the Blue Ridge Parkway on your Adventure Motorcycle.
Click here for info on mobile app.